Spending more time out in Certaldo, most of my best new recipes come from Francesca at the Certaldo weekly market. She only sells from her own farm and that of an aunt, so what you see is what you get. Today I saw the first figs!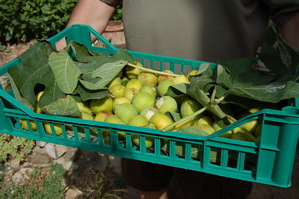 We picked up a whole tray of them when she gave me a recipe for Fichi Sciroppati- figs in syrup. There are several food laws in Italy on how to eat and what to eat.
Salami and Figs

Pecorino cheese and pears

Prosciutto and Melon

Never put parmesan cheese on spicy pasta sauce or when you have a fish sauce.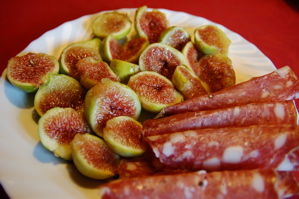 So I held back on some of the figs to celebrate the first figs of the seaaon, right off her trees this morning. When you eat the a fruit for the first time in a season, you get to make a wish!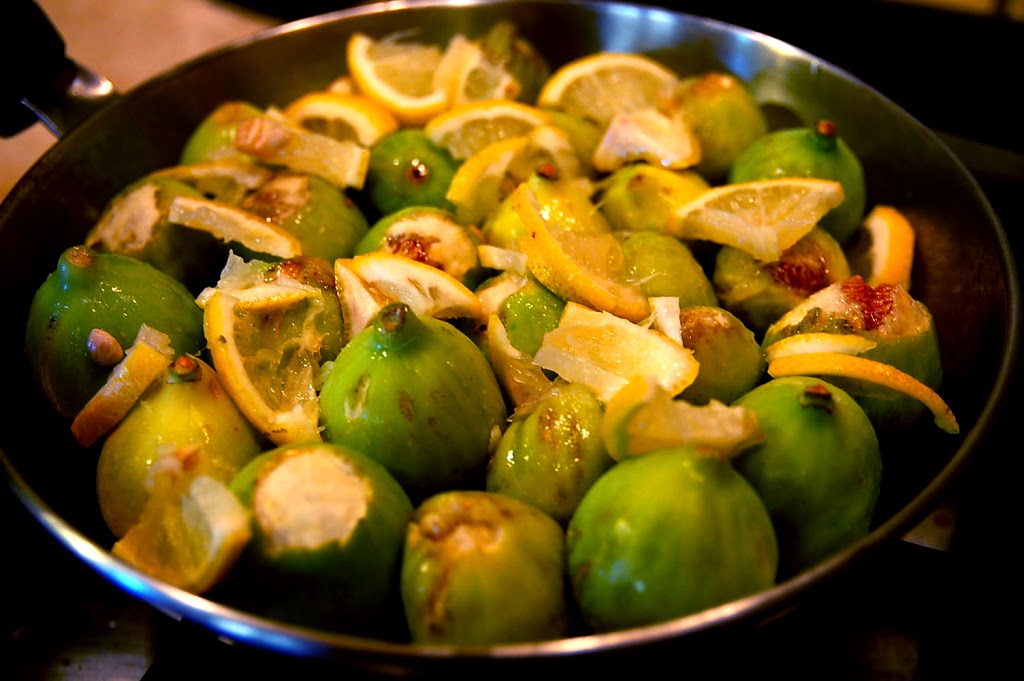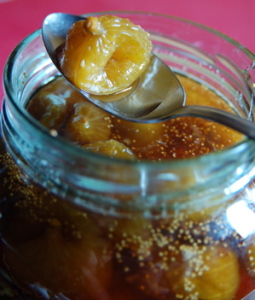 The finished fig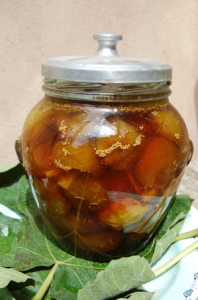 Francesca's recipe is to place the figs in a saucepan ( weigh them first)cut a lemon as thin as possible and put on top.I used 700 grams of figs, and half a lemon for this saucepan. Cover with their weight in sugar and let cook over a low heat. The sugar turns to liquid and the figs poach, soaking up the lemon infused syrup. I let them slowly cook for about 45 minutes.
Place the figs in a clean glass jar with the syrup that has formed and pour Brandy on top! Cover and keep for this winter! Mille Grazie Francesca! She says to serve them on toasted bread, slathered with mascarpone cheese and a fig on top! I adore them with gorgonzola dolce.
Sounds like one of the deadly sins to me!