I must say, I was scared to take on the task of teaching cooking in Florida when everyone from my classes here told me how hard it was to find good ingredients.
But I am not one to back away from a challenge.
When I was invited by one of my favorite students, Fr Micheal, to come and teach in Naples Florida at the Port Royal Club he had me hooked!
It also then encouraged me to follow up on another lead from another favorite return student and friend Vicki from North Carolina to teach at Ocean Reef Club, in Key Largo where she goes in the winter.
As winter here is really slow season, sounded appealing to head off and be a sort of snowbird myself.
Having hurt my back last summer, I can't carry heavy things so brought my friend Beatrice, the tripe Diva of Florence, as my assistant and sherpa! We made a great team!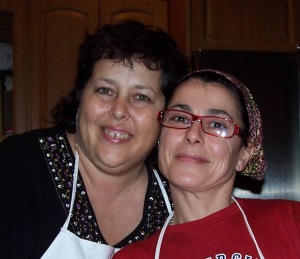 We started off by decompressing in South Beach.. which was strangly quiet!
Turned Beatrice on to some chicken wings ( which turned out to be "safe" food for her delicate Tuscan stomach!
American breakfast was ok too.. ( but not my pancakes with sausage and that maple syrup!!!)
So I didn't make her eat my food, but, there are certain foods I crave when I am back in the states.
Off to Ocean Reef…we did a class at the cooking school there, hosted by Carol,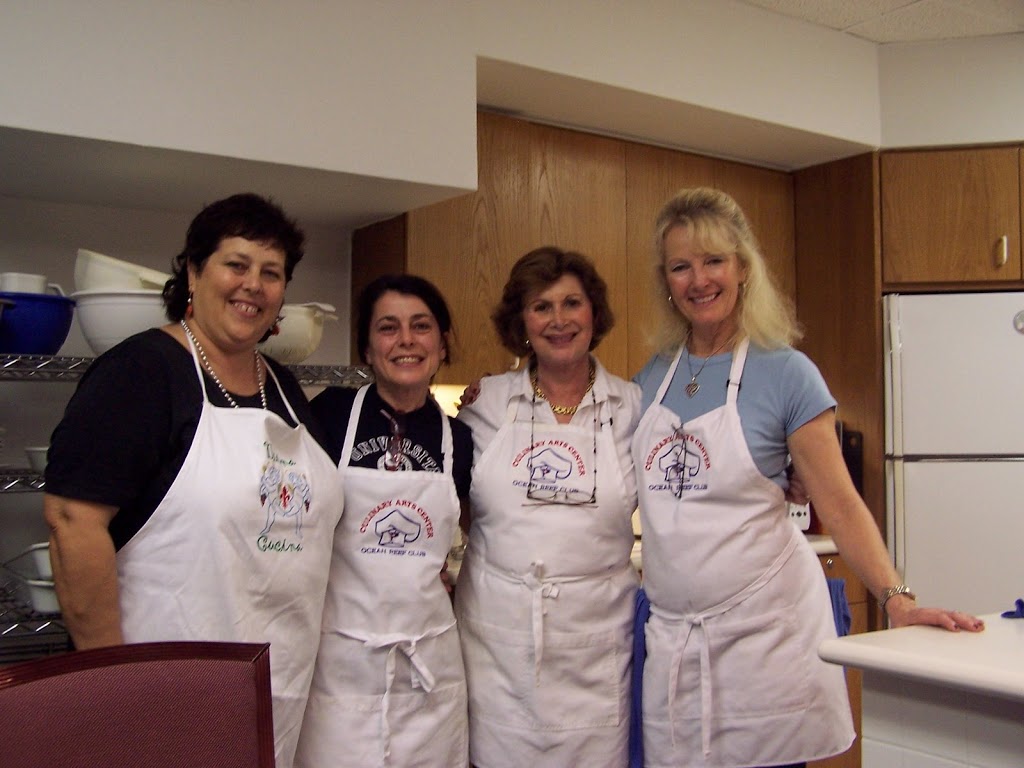 and followed up by doing two dinners for one of Vicki's friends, Denise,that has been in Greve on Vicki's vacations…. and then another dinner for one of Denise's guests, Susan.
The most fun for us of course was the shopping!
We did most of our shopping for Key Largo in Publix and found it to be great.
We then headed off to Naples.. taking the highway 41… which was a blast, easy driving and we stopped to do a tour of the everglades….. something I dreamed of since watching Flipper as a kid!
Great drive into Naples and luckily bumped into our hostess while driving around Naples and followed her home!
Divine Providence! ( being as we were staying with the local Episcopal Priest , perhaps we were being blessed!)
Naples was a series of classes and parties that never ended!
From our all "boys" class to the Naples " Girls fundraiser" it was back to back feasting!
We found fabulous foods at Publix and Wynn's in Naples, but the topping on the cake was EVOO. Here we found lots of products I buy in Florence at the Central Market!
We did some repeat recipes for the dinners, such as:
Artichoke and Green Olive pate for Crostini
as well as a
Tuscan Tapenade, with sundried tomatoes, capers and black olives.
Pear and pecorino ravioli's were made a couple of times.
Dario's Arrosto Fiorentino was a big hit as were the oven roasted veggies with Tuscan herbs.
I will follow up this post with some of the recipes we did.. and foto's from the various dinners!
Till next year!