I am going through blogging withdrawl!
I just returned from my "CLUB TOUR" in Florida.
I taught a class at Ocean Reef Cooking School in Key Largo followed by two dinners for members and then off to Port Royal Club in Naples Florida for a series of dinner classes and fund raisers. All went so well I was invited back next year too.
I will catch up on the fun we had….
food we ate…
and my new toy!!!!
Check out dinner tonight..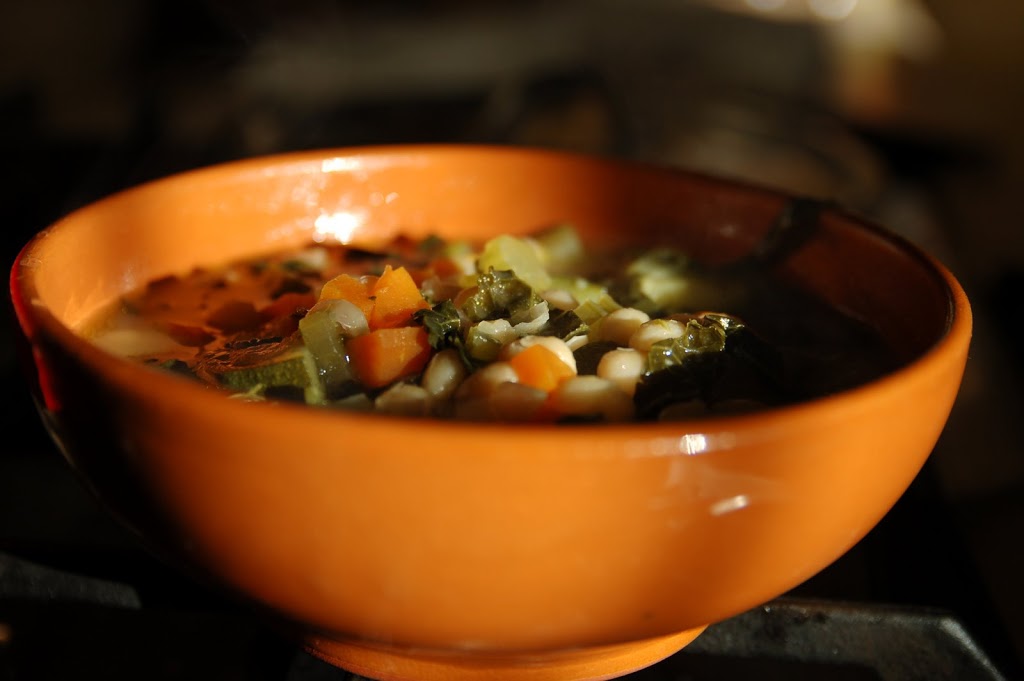 The foto is taken with my new Nikon D50! My dream camera.
Haven't had an SLR since college, so feels like going back to school.
Took me forever to find where the F-stops were.
Usually the weather in winter is so cold, but this year is the warmest winter since 1860.
Although the mimosa trees are already in bloom( usually march) and my wild violets are up already, soup was on the menu for me after being away.
Something to sooth my Tuscan Soul!