I love Cookies!
So when I saw this Sugar High Friday on Domestic Goddess
I saw a woman after my own heart!
She and Alberto of Il forno are having a virtual cookie swap! Perfect timing for the holidays.
When they post all the cookies they are having a contest, Vote for your favorite three by email on their sites.. hope my Riccarelli is one of them!
I go wacko at christmas breaking out all my old recipes and making zillions of cookies. Every year I give bags to all my favorite vendors at Florence's Central Market which gives me a special place in their hearts!
One of my favorite cookies anytime of the year is a simplified Renaissance cookie called Ricciarelli. Much like Almond paste or Marzipan, my version is less sweet and quicker to make.Serve with a lovely rich dessert wine, like Vin Santo from Tuscany, a Recioto from Verona or a Passito di Pantelleria and you will be in heaven!
These delicate Christmas cookies are said to be shaped like the almond eyes of madonnas by Renaissance painters.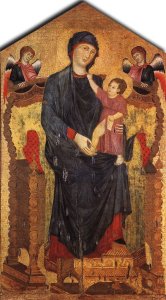 The traditional cookies are a three day process,ground almonds are mixed with a sugar syrup and then let to rest for a day, then formed the next day and let to rest again, then baked. I find the traditional cookie to be sweeter and more marzipan-like.
I prefer instant satisfaction.
Often I will form the cookies and then bake them right before I serve them, so they are warm right out of the oven. Really special, but not traditional.
I hope you enjoy these as much as I do.
I have given these recipes to many people for their cookbooks and they have translate my ingredients incorrectly and they come out wrong. Good, but wrong.
The dough should not be too sticky and firm enough to form. It should not spread out when baking. If there are problems, try adding more flour.

YOU MUST USE ALMOND FLOUR OR ALMOND MEAL, grinding the almonds in the food processor isn't fine enough and the almonds won't absorb the whites and will spread!
Ricciarelli (Sienese Almond Cookies)
Makes about 36 cookies.
Like all Italian almond sweets, they were called "marzipan" for centuries. They are a popular dessert treat in Italian homes.
Here's the recipe!
2 cups Almond flour or almond meal
( you may need an additional cup of almond flour if your dough is soft)
2  egg whites
2 tablespoon flour
1/2 teaspoon baking powder
2 cups powdered sugar ( 10x , icing sugar )
1 tsp almond extract ( I use Bitter almond extract) add more for a stronger flavor.( update: I like to add orange zest instead of bitter almond)
1 cup  powdered sugar for rolling the cookies before baking
Preheat oven to 350 degrees.
1.If you don't have almond flour you can make your own. I use a manual Swedish nut grinder,a food processor doesn't do it right. If you are making your own almond flour, use peeled unroasted nuts for the classic cookie.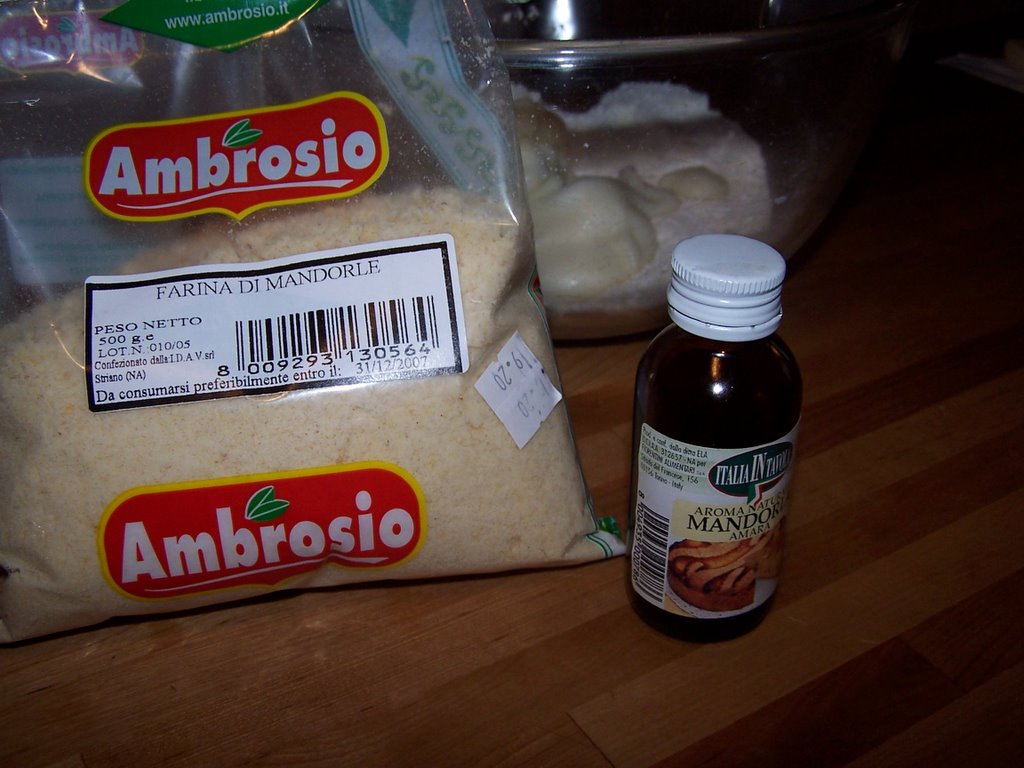 2. Add the powdered sugar.
3. Combine the baking powder with the flour and fold in.
4. Beat the egg whites until stiff and mix into the almond mixture.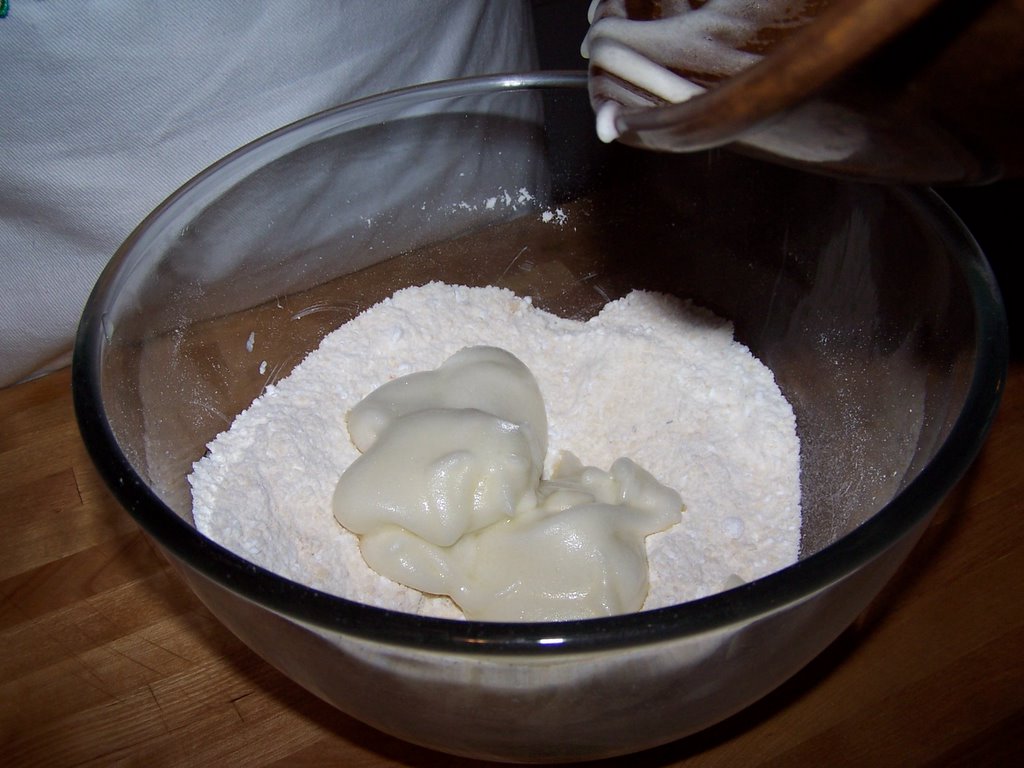 5. Add the almond extract and blend until you have a soft paste.
6. Place some powdered sugar on a clean, dry surface. Form one tablespoon of dough into a small ball, roll in the sugar, and then form the traditional diamond shape, flattening the cookie with the palm of your hand. ( Update, now I roll out a log and cut the pieces all at once, simplifying).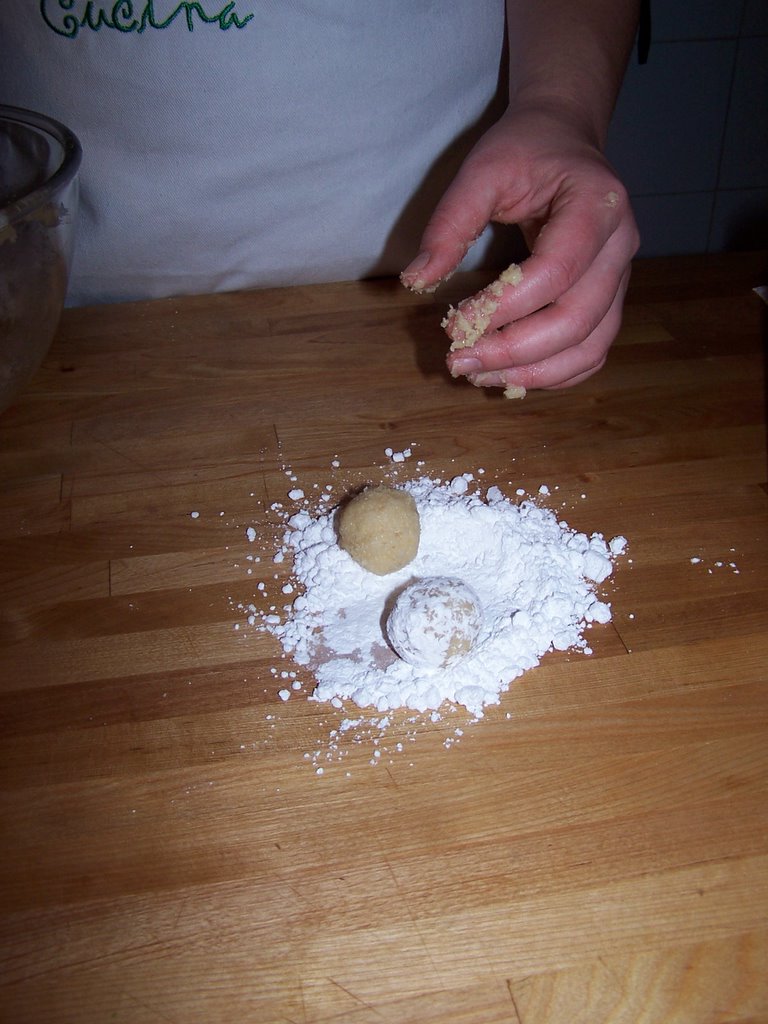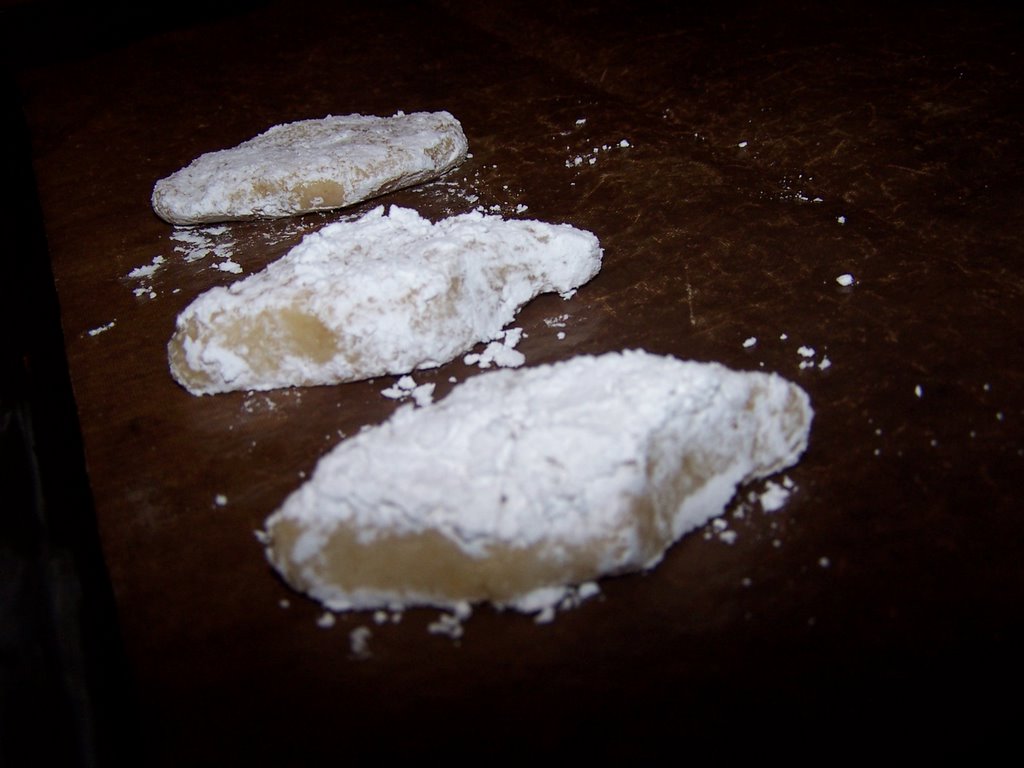 7. Place the cookies on a baking sheet covered with baking paper. Bake for 10-12 minutes until lightly golden.
Cooking them at a lower temperature for a longer time will make a softer cookie. I like the contrast of the crunch.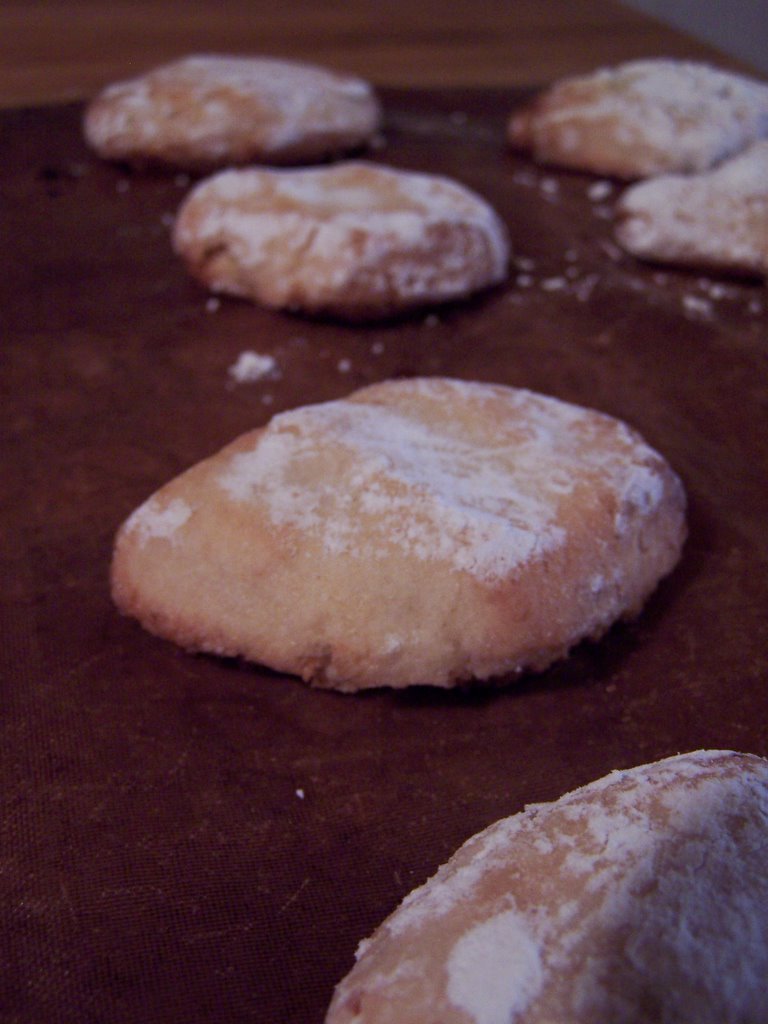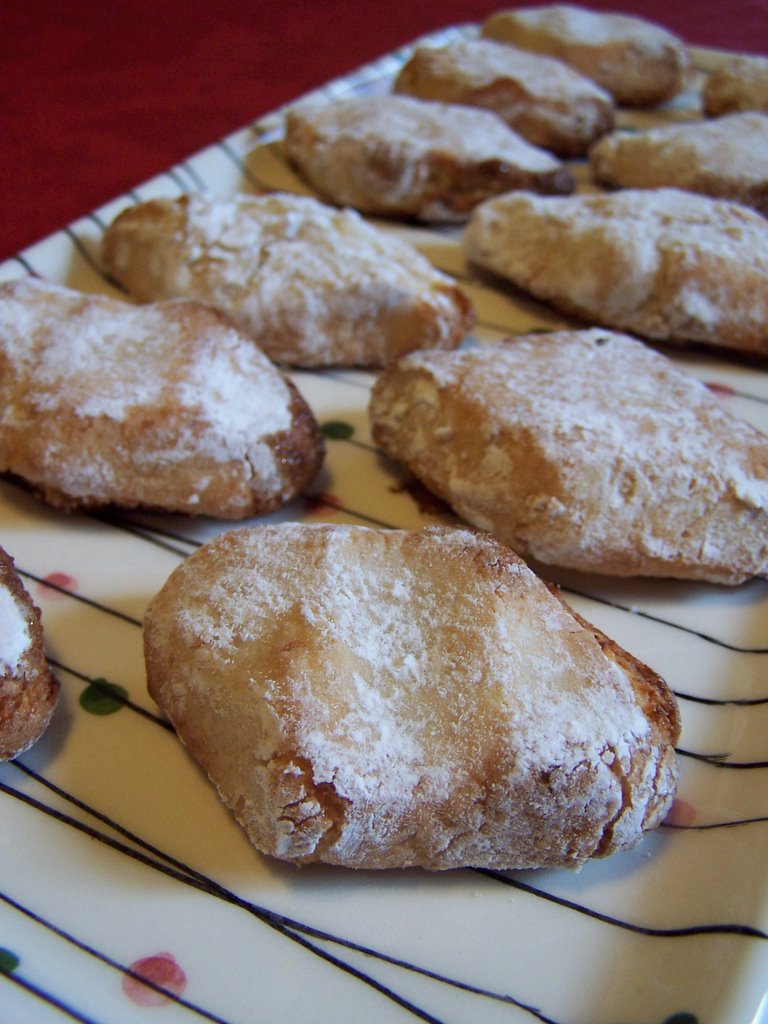 One of my variations:
Ricciarelli are fabulous with tiny cubes of candied orange peel or candied ginger rolled into them and then dipped in chocolate.
Also great with hazelnuts or rolled in pinenuts.