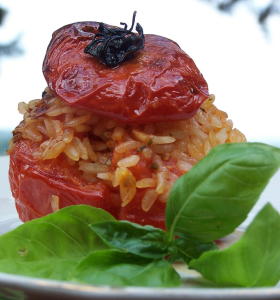 Having a couple of days off… I cook! My husband loves these stuffed tomatoes. They are perfect for summer.
His Aunt Vivetta had a restaurant in Cecina, near the sea,in Tuscany, where he spent his summers and she always prepared trays of stuffed vegetables, some with meat and bechamel, some with rice and others with a potato filling.
Here is the traditional rice filled tomato, baked with seasoned raw rice, and served cold!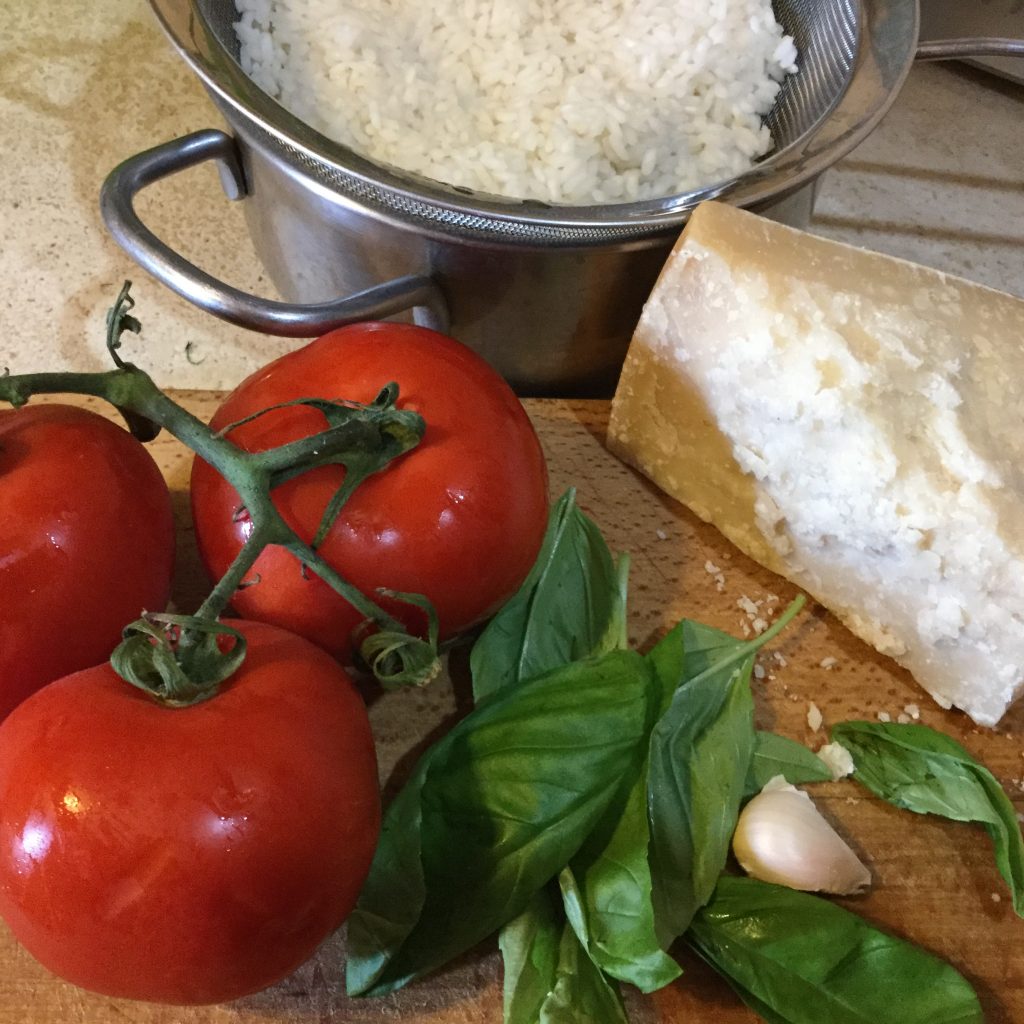 Cut the top third off the tomatoes.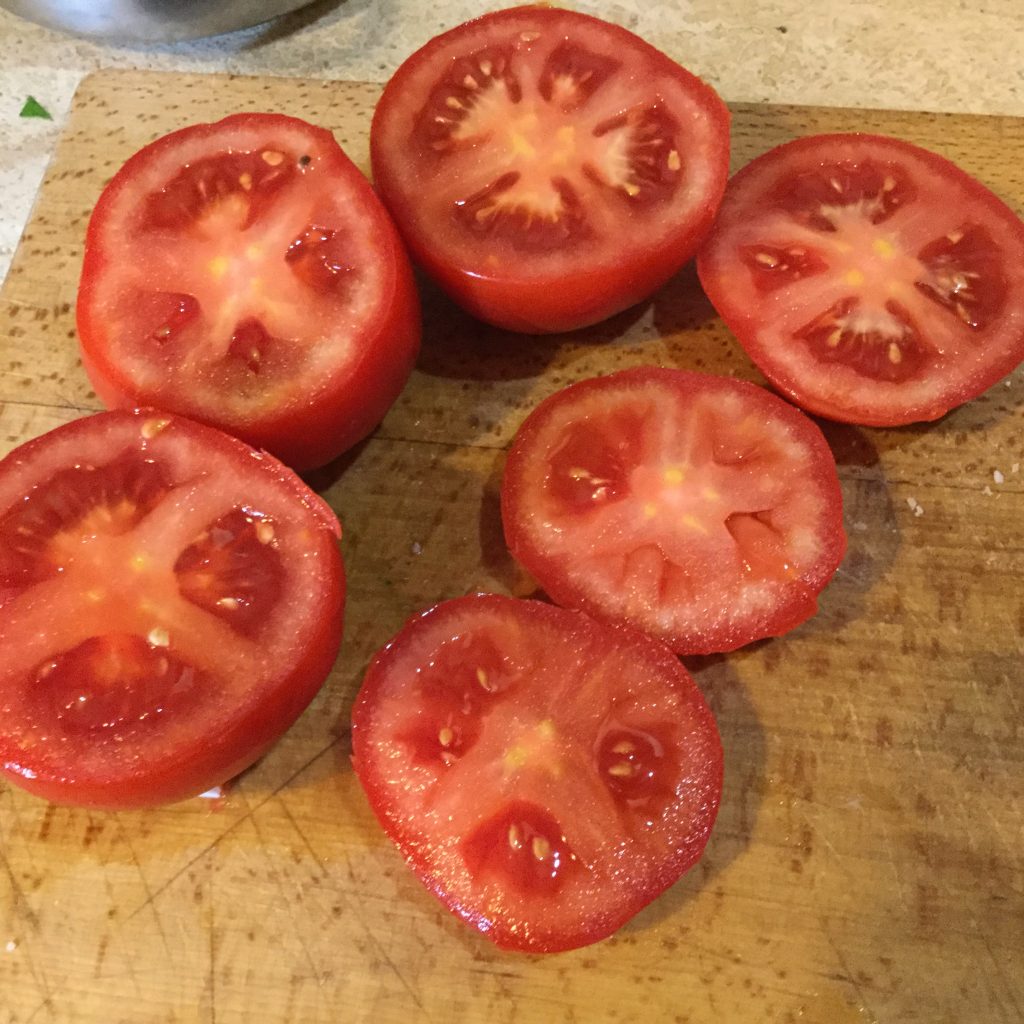 Scoop out and save the seeds and pulp, chopped, in a small bowl.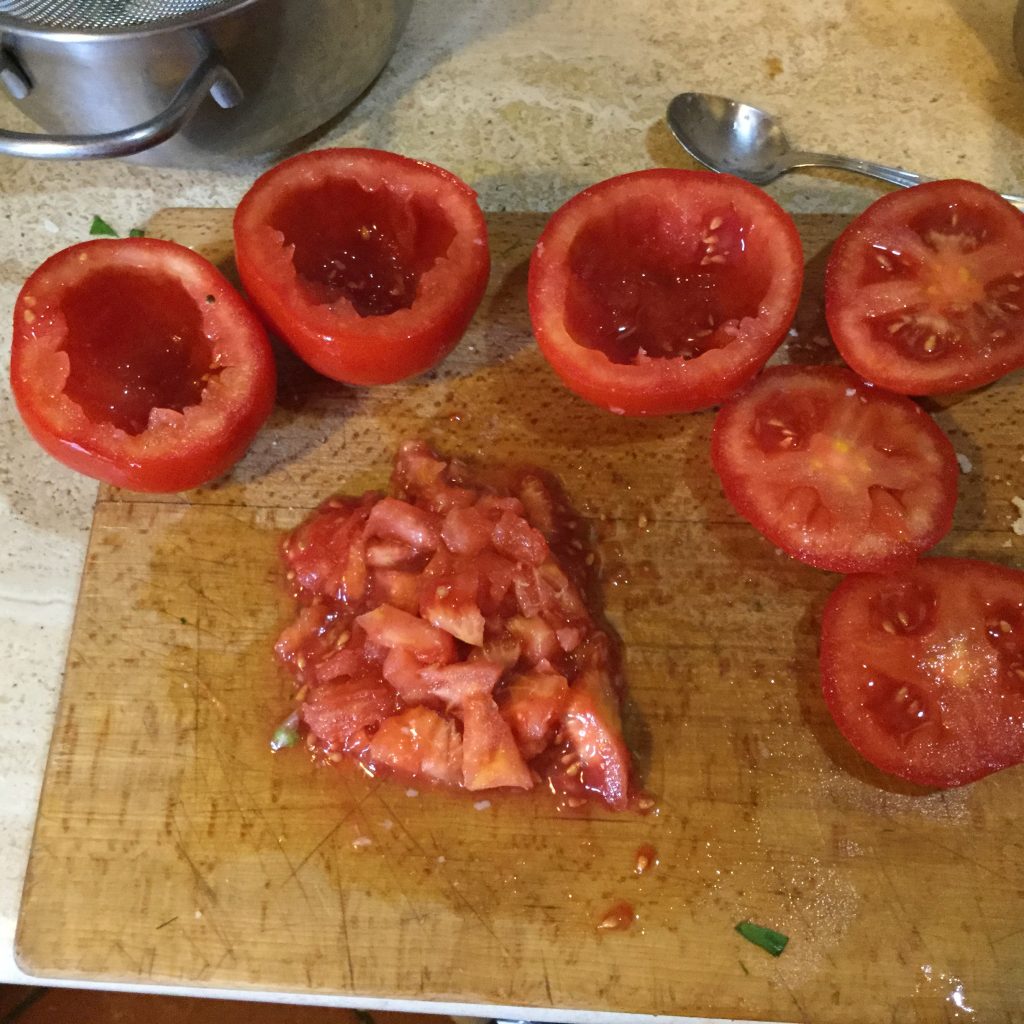 Add the raw rice, chopped basil and garlic and parmesan and season with salt.
Moisten with olive oil.
Fill tomatoes 2/3 full with the rice mixture and place in a baking dish.
Add 1/2 cup of water  and cover with foil.
Bake for 30-40 minutes at 350 until the rice is cooked. ( I like to baste the rice with some of the water halfway through cooking time)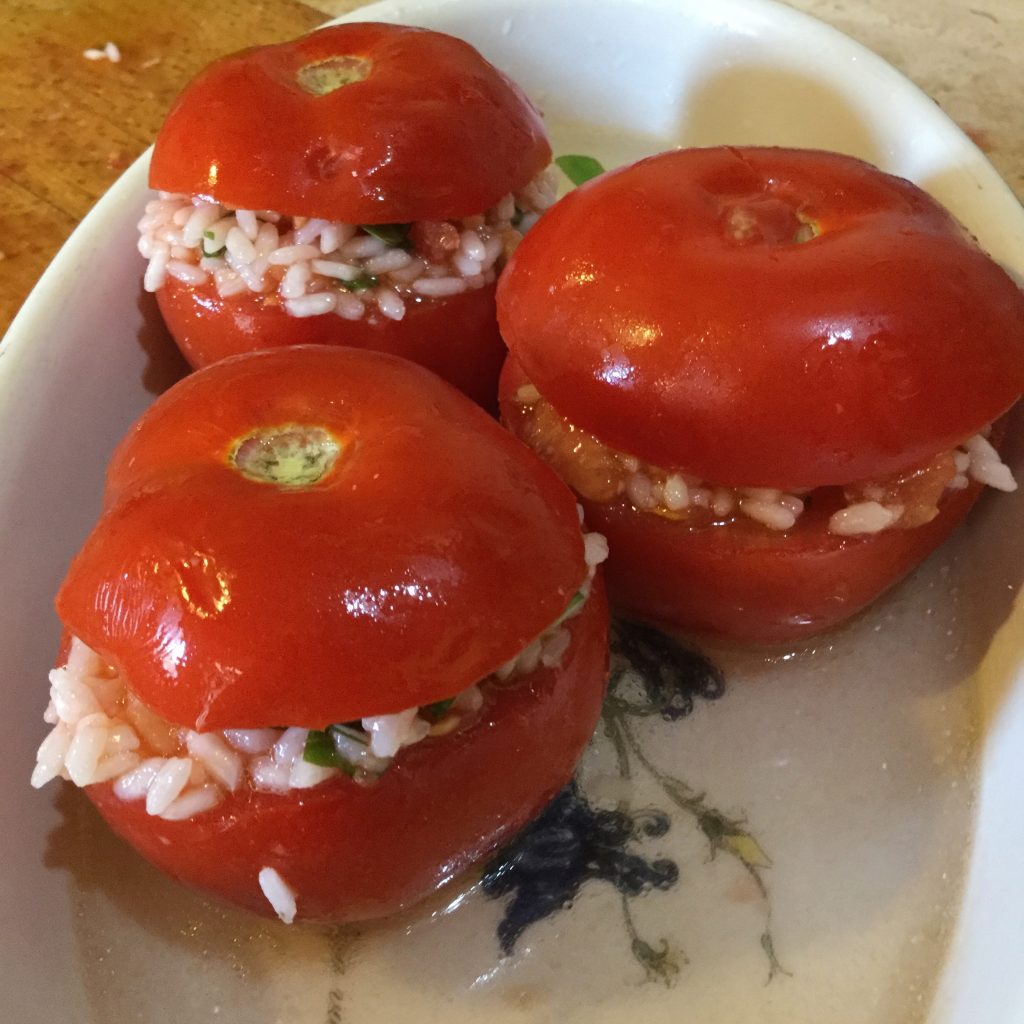 Best served room temperature.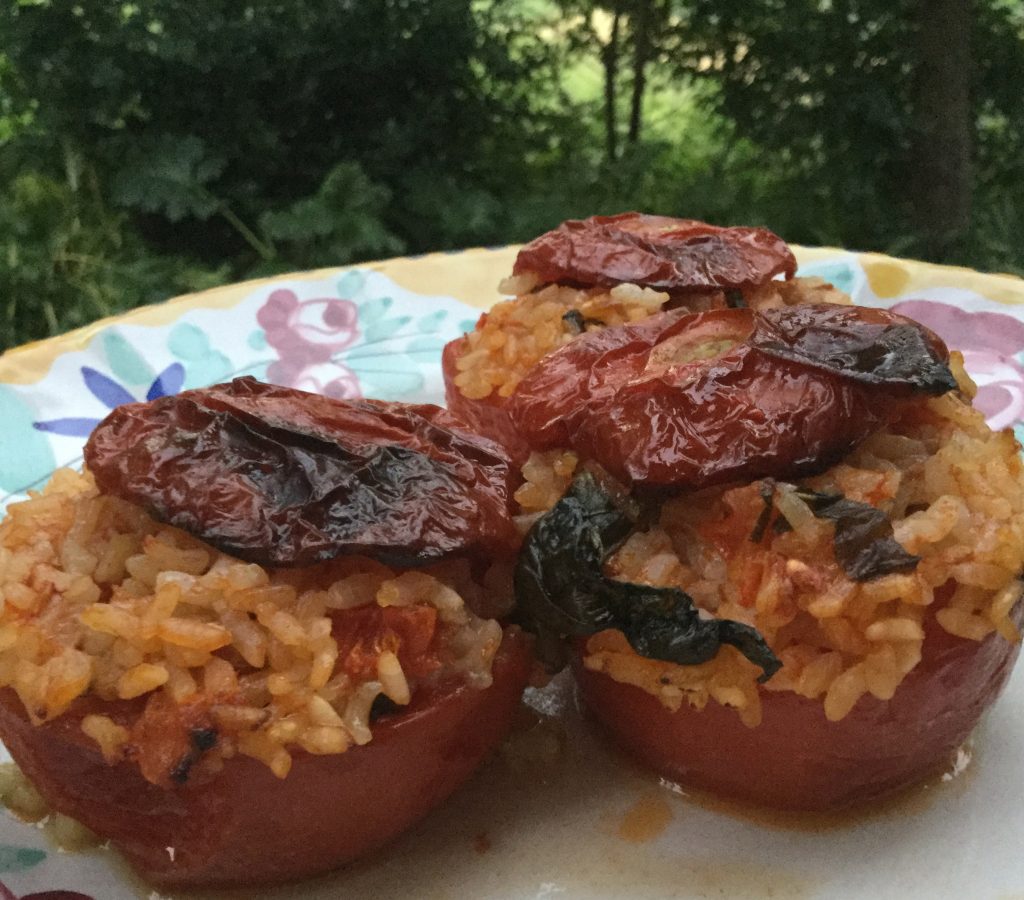 here is my new version:
precooking the rice is easier!
6-8 small ripe tomatoes
1 garlic clove
1 cup arborio rice
2 tsp chopped basil leaves
2 tbs grated parmigiano cheese
olive oil
salt
Cut the top 1/3 off the tomatoes, save the lid.
Hollow out the tomatoes with a spoon and save in a bowl, remove any hard white core if there is any.
Parboil the rice in salted water.
Drain and let cool.
Pour some olive oil in a skillet and saute the minced garlc clove.Add the center of the tomatoes you removed, with a pinch of salt. When it breaks down into a sauce, add the basil.
Add the rice and stir to mix well.
Scoop the rice into the tomatoes and place in a baking dish.
Add water halfway up the tomatoes and cover the pan with foil.
Bake at 350 for 30 minutes.
Remove the foil and finish cooking until the tops brown on the tomatoes
Serve at room temp.