For years, the central market, San Lorenzo, was my home away from home. I was there daily, shopping and picking up recipes from the vendors and when I could, eavesdropping on the people while they shopped, listening to how they ordered, what they ordered and how they were going to cook it. Normally when you shop in Italy, you tell your vendor what you are going to make, and then pick the correct product for your recipe. It works nornally at the butchers, but also at my vegetable vendors, they are all experts.
I adore artichokes, but especially adore Leo, the man I bought artichokes from at the market for years.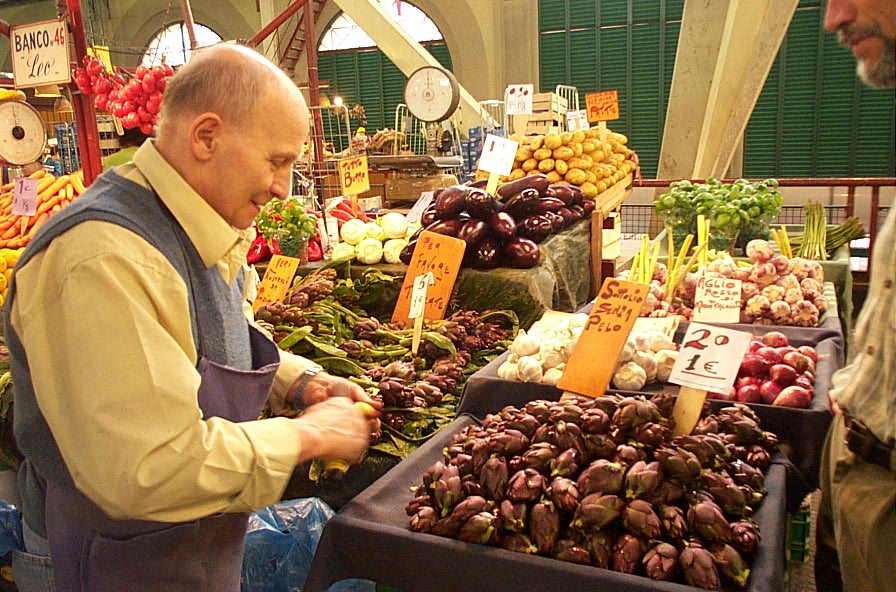 Today I am in the middle of my artichoke labor of love!
Trying to get artichokes this year was hard!
Even with Leo, my artichoke maestro, I barely could get 150 baby artichokes.
We had hail last week, which ruined much of the crop, and as I was at Leo's stand some lady was buying them all up!
Luckily Leo had put some away for me, the tiniest, but she went into a buying frenzy when I was ready to get more..and bought up almost the whole table!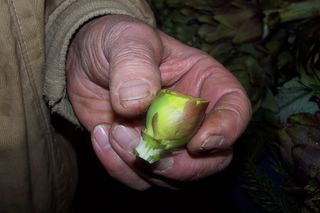 carciofi di leo


What is great, is I got ANOTHER recipe from Leo, his Frittata di Carciofi , Artichoke Frittata


Leo's Frittata di Carciofi
Taking some of the artichokes, cut and cleaned as for the fried artichokes, saute them in oil until browned on both sides.
Remove extra oil.
Pour in milk, and cover pan and cook until milk is absorbed.
Salt lightly.
Beat eggs, add some grated parmesan cheese, salt and pepper and add to pan, cover and cook until the egg sets.
You could also finish in the oven.
Enjoy!!!


The milk gives this recipe a really incredible flavor and texture.